Location
Amsterdam - Netherlands
Role
AI Strategy Consultant
At
GoDataDriven | Part of Xebia
While the talent scarcity within IT is at an all-time high and still growing, Xebia sticks to the mission of "aiming for thought leadership", thus working with the best professionals in the market.
At Xebia we are always looking for talented people to deliver value to our clients and their customers. You will get the chance to work with passionate professionals within their field of expertise. We are looking forward to working with you!
Does this sound like you?
You are passionate about helping organizations drive their success with Data and AI. You feel comfortable operating at the sweet spot between Leadership, Business, and Tech. And, after co-creating a vision and strategy on Data and AI, you're not afraid to kick-start and drive the execution with a top-notch team that will turn your ideas into reality.
How you will help to create value with Data and AI
We are on a mission to help organizations win with Data and AI. We do this by helping clients build, train, and organize their data and AI capabilities. You will be part of the GoDataDriven Strategy team that is specifically focused on guiding our clients through their AI maturity journey. In the past, our team has successfully set up Centers of Excellence, organized and led experienced data science and engineering teams, and trained thousands of business stakeholders at large corporations. We have already enjoyed great success in making the top companies AI-driven – just think of what more we can achieve when YOU join our team!
What you will do to make organizations AI-driven
As an AI Strategy Consultant, you will work closely together with our clients in shaping their Data and AI strategy. You liaise with leadership and other stakeholders from all business domains to make sure that your plans find enough platform and sponsorship within the organization. However, it does not stop there! We believe that the proof of the pudding is in the eating; you will also get the chance to turn your strategy into practice. By working closely together with our team of top-notch translators, scientists, and engineers you will be able to execute on solutions that you devised! Allowing you to truly see the fruits of your labor.
This is your dream job if...
You are passionate about making an impact with machine learning and data

You have proven experience with designing and executing Data or AI Strategy

You like to contribute to and shape the GDD Strategy proposition

You are comfortable in the board room because consultancy is your second nature
This is not your dream job if...
You want to become a data scientist or engineering and want to code

You have no experience with advanced analytics and machine learning

You want someone to tell you where to go, what to do and how to do it
01
Social
We organize amazing events; like skiing together or going to Ibiza, dinner and/or theme-parties, sportweeks, our own MUD or TED events… or organize your own event! The sky is the limit.
02
Training Budget
A real training budget of €5,000, without a fight. In fact, it's your obligation to spend it every year.
03
Your Devices and Books
Choose the laptop and phone you want! And on top of that, you can choose new devices every 2 year. You will also have the advantage of an unlimited budget for ordering the books you need to grow as professional.
04
Conferences and Speaking
Attending and speaking at relevant worldwide conferences doesn't come out of your vacation time.
05
Knowledge Sharing
Our Open Kitchens, bi-weekly knowledge exchanges, Innovation Days, frequent tech-rallies, and TED-style conferences, all contribute to exploring and achieving your potential, individually and collectively as Xebians.
06
Great Community
In addition to internal knowledge sharing, Xebia is also an active player in multiple communities and regularly host, speak, attend, and organize Meetups and conferences. Have an idea for a meetup we should sponsor? Or want to start a new one? You've got it. Knowledge sharing is a core value for us.
Part of Xebia
About GoDataDriven
In 2009, we were pioneers in implementing modern data platforms like Hadoop. Back then, Big Data wasn't a common term. But the technology opened up new business opportunities for our customers, which is always what matters.
The thrill of replacing a very expensive, licensed data platform with an open-source platform that easily outperformed its predecessor inspired us to become the country's leading experts in open-source Big Data technologies. So, it should come as no surprise that GoDataDriven was the first Cloudera partner outside of the US.
After implementing Big Data technology, we began offering Data Engineering services and hired our first data scientist in 2012. We have since built a team of incredibly talented data scientists, many with Ph.D.'s. Our lead data scientists and lead data engineers are now complemented by top-notch analytics translators who work with the business to point out and develop AI use cases into applications that are a joy to use and add value to your bottom-line.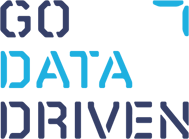 Want to know more? visit godatadriven.com
What we offer
Key elements of Exploring and Diagnosing your Digital and Agile Transformation
We get your organization where it needs to be by combining broad and in-depth industry.
Organizational redesign and technical knowledge, transformation and change approaches, and best-in-class applied Agile frameworks. A broad set of Assessments to understand the Maturity (digital and Agile), Health (organizational and cultural), state of the Product Organization.
Digital and Agile Assessments
A broad set of Assessments to understand the Maturity (digital and Agile), Health (organizational and cultural)
Digital and Agile Assessments
A broad set of Assessments to understand the Maturity (digital and Agile), Health (organizational and cultural)
Digital and Agile Assessments
A broad set of Assessments to understand the Maturity (digital and Agile), Health (organizational and cultural)


People First
You grow. We grow. Xebia puts People First, always. With a trust on personal and professional development Xebia provides a mutual atmosphere of respect, trust, responsibility and accountability that helps foster great ideas and innovation.
Sharing Knowledge
The more you share it, the more it grows. With mandatory bi-weekly sessions of Xebia Knowledge Exchange, Xebia ensures a flow of knowledge from country to country, unit to unit and employee to employee.
Customer Intimacy
We build long lasting relationships with our customers and serve them on an equal level.. We work on common goals and trust, by being truly interested in the person and adding value pro-actively and consistently.
Quality without Compromise
Be it work, be it personal interactions, be it the surroundings or be it the self, at Xebia 100% is the norm. Because enough is just not enough.